DENIS MINAMORA'S FINE ART PAINTINGS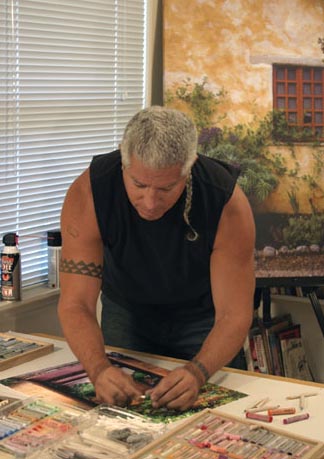 NEW PAINTINGS
PORTFOLIO
EVENTS
ABOUT THE ARTIST
CONTACT ME
STEP 1
STEP2
STEP3
STEP4
STEP5
STEP6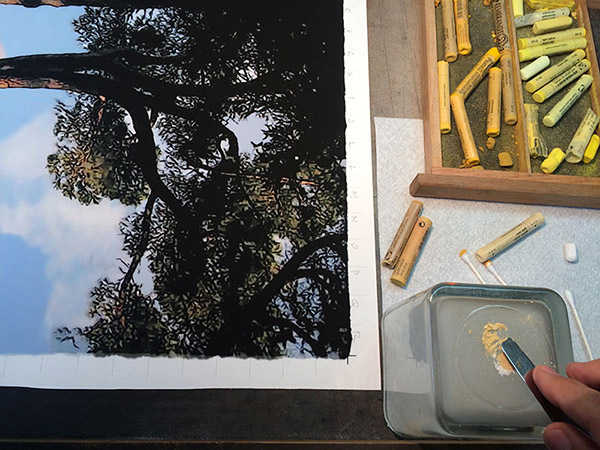 If I don't have a color that I desire, I will use a mortar to grind and mix my own.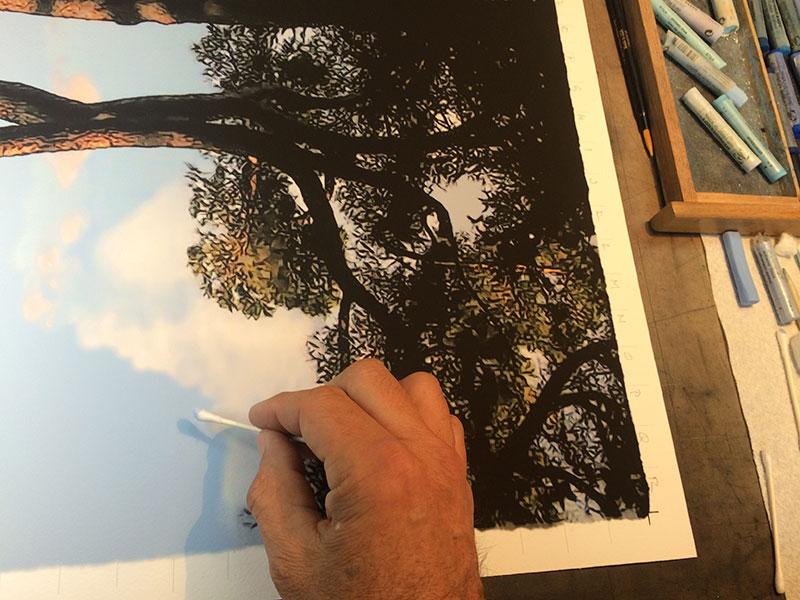 This is the most time-consuming part of my process.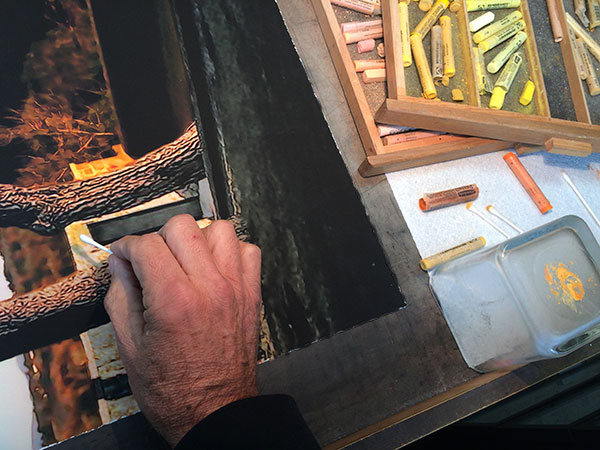 Using q-tips, cotten balls, and any other soft applicators I lay down many thin layers of pastel dust.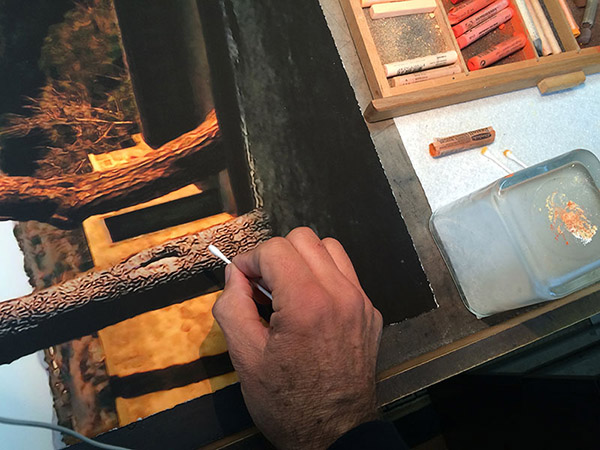 I use compressed air to blow off the excess dust between layers. In this way I can get the illusion of transparency in water, shadows, and dust.
The key to my pastel work is a very light touch.The temptation is to lay down a few layers and be done with it.
By going back in over and over again I find that I can make my colors richer.