DENIS MINAMORA'S FINE ART PAINTINGS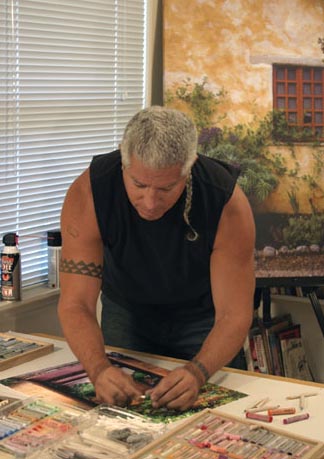 NEW PAINTINGS
PORTFOLIO
EVENTS
ABOUT THE ARTIST
CONTACT ME
STEP 1
STEP2
STEP3
STEP4
STEP5
STEP6
PASTEL PENCIL UNDERDRAWING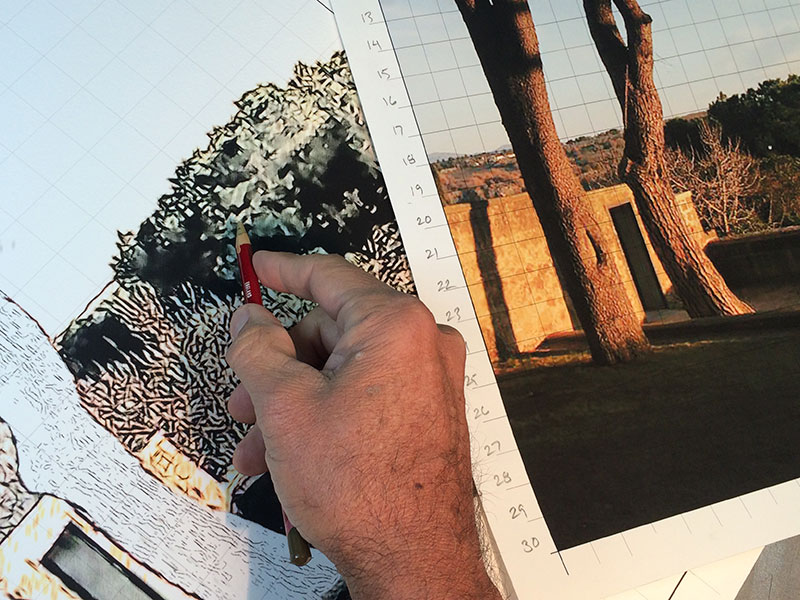 I now get out my pastel pencils and, working from the back towards the front, I create a colorful illustration.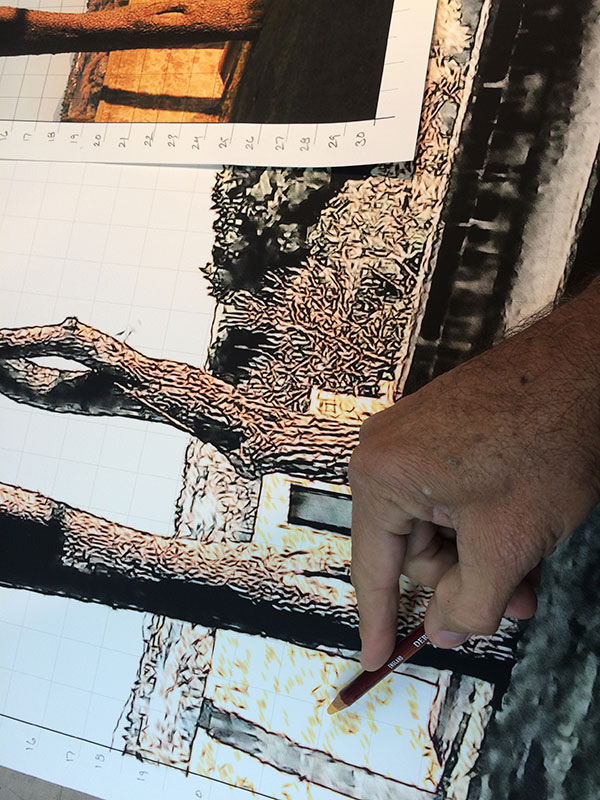 I want the pastel pencil to be visible through the layers of media to follow.
If the general value (degree of lightness and darkness) is not represented in the major spaces of the painting's underdrawing, no matter how beautiful the colors are, it will ultimately have to be covered. It brings to mind the old adage: 'Value does the work and color gets the glory.'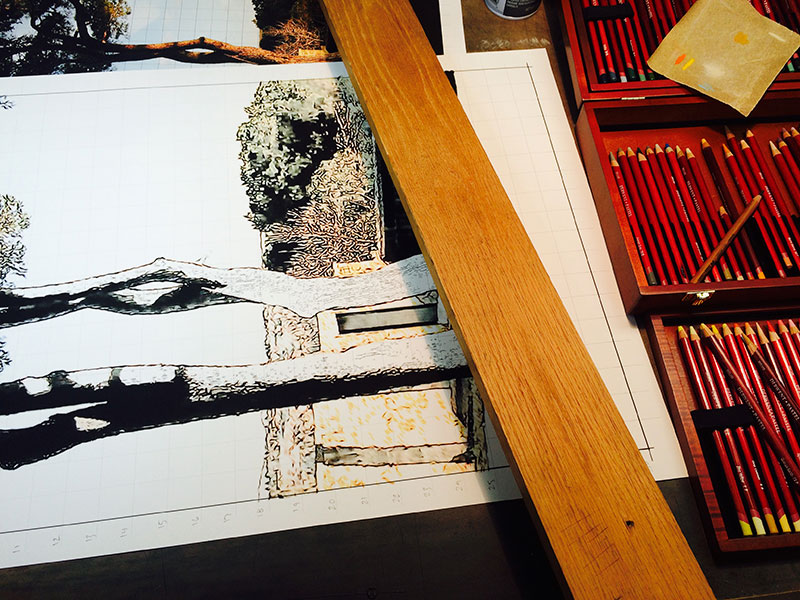 I have a flat plank that acts as a mahlstick and floats above the piece.